About the Book
Six months after stopping a deadly plague, Cole "Tox" Russell and his team are enjoying a little rest. That peace is short-lived when a sniper shot hits Tox. The enemy is discovered to be one of their own, a rogue Special Forces team operator.
Alec King is perhaps the only person as skilled as Tox, and he's out for justice. Furious with orders that got his men killed, he intends to make those responsible pay. And he insists Tox join him, believing they are the same breed of soldier.
Afraid his old friend is right, Tox battles a growing darkness within himself as he and his team engage in another deadly encounter with antiquity. It appears Alec is cheating--he's using a mysterious artifact, a crown that history has linked to some of the worst slaughters in humanity. Racing to stop Alec before his vengeance is unleashed, Tox must fight the monster without becoming one.
My Thoughts
Oh where to even begin?! Everything Ronie writes is astoundingly amazing and
Crown of Souls
was no exception! From the opening line you are drawn into the heart-pounding, non-stop action. Even though this book is 480 pages long the pages flew by and made me lose track of time because I was so caught up in the story. I fell in love with Tox, his team, and Haven in the first book of this series and this one just cemented that affection. I admired Tox's determination and focus in everything he did. He had dealt with quite a lot in his life and the fact that he didn't let it defeat him and kept moving was something I don't think I'd be capable of. Haven was exactly what Tox needed. The one who saw through everything to the good man he was and constantly reminded him of that when he couldn't see it for himself. The other members of the team were fantastic too, Ram, Cell, Thor, Maangi, and I loved the new guy (or not so new for us avid Ronie Kendig readers)! Really everything about this book was beyond brilliant, the action that was written so well you felt like you were there, the intricacy of everything surrounding the crown, and the realness of the characters. Honestly can't say enough how much I adored every second of this book!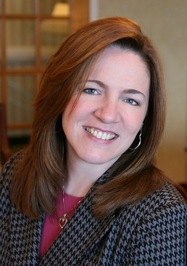 Meet the Author
Ronie Kendig is an award-winning, bestselling author who grew up an Army brat. She's penned more than a dozen novels, including Conspiracy of Silence, The Quiet Professionals series, and the A Breed Apart series. She and her hunky hero hubby have a fun, crazy life with their children and a retired military working dog in Northern Virginia. Visit her online at
www.roniekendig.com
.
I received this book free from the publisher in exchange for my review. I was not required to write a positive review. The opinions I have expressed are my own.