About the Book
A crumbling lighthouse is not part of the inheritance Army doctor Ben Garrison expects to claim when he journeys to Hope Harbor. Fresh out of the service, he wants only to unload the tower of bricks, decompress from years of treating battlefield trauma, and prepare to launch his civilian career.
Hope Harbor Herald editor Marci Weber has other ideas. She may not be a Hope Harbor native, but the small Oregon seaside town has become home--and she's determined to save the Pelican Point landmark.
Sparks fly as the two go head to head over the fate of the lighthouse. But when they start to cooperate, a different kind of fire ignites. And as they work together, might Hope Harbor heal the hearts of these two romance-wary souls?
Bestselling author Irene Hannon invites readers back to their favorite town for a story that will light a beacon of hope within their hearts.
My Thoughts
I enjoyed this visit to Hope Harbor, like I have enjoyed all the previous visits. I love the quiet little town with it's close-knit community, and kind (but occasionally quirky) residents.
Ben was an amazing addition to the town and I really liked his character! He had a calm manner and was always willing to help without being pushy about it. Marci had to grow on me a bit but I ended up liking her and I admired her determination to save the lighthouse.
My favorite part of this book though, was the side story of Greg and Rachel! The newly married couple had faced quite a lot in their brief marriage but they didn't throw in the towel and I was cheering for them through the whole book.
It was fun to catch up with all the other Hope Harbor locals, including the couples from the previous books and Charley, the seller of fish tacos and provider of wisdom.
This is book four in this series but it can be read as a standalone.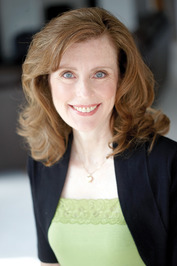 Meet the Author
Irene Hannon is the bestselling author of more than fifty novels, including One Perfect Spring, Hope Harbor, Sea Rose Lane, and Sandpiper Cove, as well as Dangerous Illusions and the Private Justice and Men of Valor suspense series. Her books have been honored with three coveted RITA Awards from Romance Writers of America, and she is a member of that organization's elite Hall of Fame. Her many other awards include a National Readers' Choice Award, a Daphne du Maurier Award, a Retailers' Choice Award, two Booksellers' Best Awards, two Carol Awards, and two Reviewers' Choice Awards from RT Book Reviews magazine, which also honored her with a Career Achievement award for her entire body of work. In addition, she is a two-time Christy Award finalist. Learn more at
www.irenehannon.com
.
I received a complimentary copy of this book from the publisher. I was not required to write a positive review. All opinions expressed are my own.