About the Book
Falling in love with Daisy was easy for Jack. But finding the courage to tell her becomes problematic when his secret feelings lead to even bigger complications.
After two years of counseling sessions with Daisy Pendleton, Pastor Jack McReady has earned a permanent spot in her life as a spiritual leader—and nothing more. Jack would never risk losing her trust by exposing the depths of his heart, but he's hopelessly in love with her.
Daisy loves her southern small-town life and her job at her family-run flower shop, but she doesn't have the thing she longs for most: someone to share it with. Her recent foray into online dating has been a disaster—until she meets TJ.
Jack could kill his friend Noah for using his initials and some indistinct photos to set up a profile on the dating app Daisy is using. But when he's finally afforded the opportunity to show her a different side of himself, he's sucked into the plan before he has time for second thoughts.
Online, Daisy shares some of her greatest fears with TJ, but in person, Jack and Daisy are spending more time together. When a devastating family secret surfaces, Daisy knows that only her trusted friend and counselor can bring her comfort. Jack wants nothing more than to be both men for Daisy, but revealing his secret will prove to be the ultimate test of Daisy's grace.
My Thoughts
Denise Hunter's books never disappoint! I have been a fan for countless years and after binging reading the first books in this series on vacation this summer I have been anxiously awaiting Jack and Daisy's story!
Poor Jack has been in love with Daisy for years but he's convinced she will never feel the same so he does nothing about it. I felt bad for the guy, it wasn't easy keeping his feelings hidden. While I didn't necessarily agree with his use of the dating app to communicate with Daisy, I could understand why he did it. And he at least never lied about himself, just was vague about telling details.
He really was an admirable hero, always kind with gentle wisdom, and willing to help whenever and wherever.
I loved Daisy's happy personality. She saw needs and was quick to find solutions and ways to meet them.
Jack and Daisy were a wonderful couple, it took awhile for them to realize that they were meant to be together, but in the end they saw things more clearly. I was so happy when they finally got on the same page.
I also enjoyed the side story of Daisy's family history. She made some discoveries that changed a lot of things and it was interesting to see how everything played out.
This was a great conclusion to another fantastic series from Denise Hunter and I cannot wait to see what she has next for us!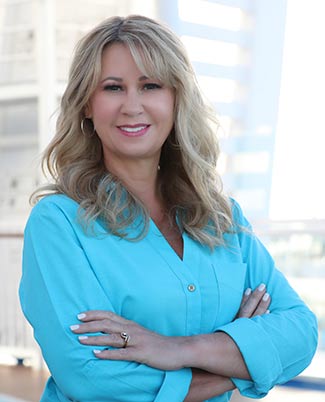 Meet the Author
Denise Hunter is the internationally published bestselling author of more than 25 books, including A December Bride and The Convenient Groom, which have been adapted into original Hallmark Channel movies. She has won The Holt Medallion Award, The Reader's Choice Award, The Carol Award, The Foreword Book of the Year Award, and is a RITA finalist. When Denise isn't orchestrating love lives on the written page, she enjoys traveling with her family, drinking green tea, and playing drums. Denise makes her home in Indiana where she and her husband are rapidly approaching an empty nest. To learn more about Denise, visit her website DeniseHunterBooks.com; Facebook: AuthorDeniseHunter; Twitter: @DeniseAHunter; Instagram: deniseahunter.
I received a complimentary copy of this book from the publisher. I was not required to write a positive review. All opinions expressed are my own.