About the Book
Former Army Night Stalker Rick Jordan usually has his camp for foster children to himself during the winter months. But someone has visited recently--leaving a trail of blood. One of the two clues left behind tips Rick off to the identity of his visitor, who soon turns up dead. The police deem it an accident, but Rick isn't convinced. With the help of private investigator Heather Shields, he sets out to decipher the remaining clue. Except someone doesn't want them to succeed--and will stop at nothing to keep them from finding the truth.
With her trademark psychological suspense ratcheting up the tension on every page, bestselling and award-winning author Irene Hannon takes you on a search for a cold-blooded killer with an ambitious goal and deadly intent.
My Thoughts
I have been an Irene Hannon fan since her debut novel came out and after loving Rick in the previous two books of this series I was excited to get his story! While this one didn't end up being my favorite of Hannon's it was still an enjoyable read! Unlike this author's previous books that seem to start with high action and not let up, this one was more of a slow burn. But when the action did start up, things moved at lightning speed and you were never quite sure just what would happen next. Reader's are kept on their toes with multiple POVs that make it hard to tell just who the bad guy is, though I will say I did guess right!
Rick and Heather had an instant attraction to each other that only intensified as the story progressed. I would have preferred a little more depth to their relationship, instead of all the focus on the physical (and Rick's descriptions of Heather's outfits were just way too detailed for any straight man) but I did like them as a couple and was happy that Rick found someone.
I loved the fact that this story took place in connection with the PI firm from the Private Justice series! It was fun to not only catch up with the characters from the previous books in this series but also with the Phoenix guys! It's so fun when author's connect their series.
I'm sad to see this series end but I cannot wait for whatever else this author has for us!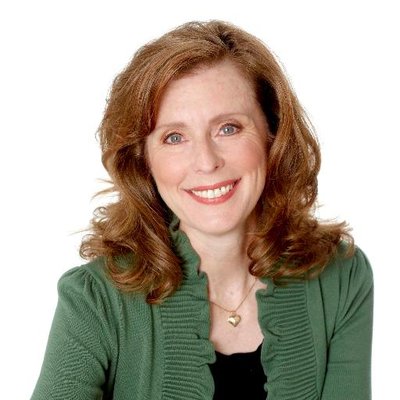 Meet the Author
Irene Hannon is the best-selling author of more than 35 novels. Her books have been honored with the coveted RITA Award from Romance Writers of America, the HOLT Medallion, the Reviewer's Choice Award from Romantic Times BOOKreviews magazine and the Daphne du Maurier Award for mystery/suspense. Irene and her husband make their home in Missouri, USA. Irene invites you to visit her at her website, www.irenehannon.com
I received a complimentary copy of this book from the publisher. I was not required to write a positive review. All opinions expressed are my own.