About the Book
Eva and Angela must learn to live again. One step at a time.
It has been fifteen months since Eva and Angela lost their thrill-seeking husbands in a scuba diving accident. Both women are trying to navigate their way through the grief, but neither one is making much progress. Angela is barely making ends meet, angry at her husband for leaving her to raise three children on her own. Meanwhile, Eva is stuck, unable to move forward after losing the love of her life and her source of inspiration.
But then Eva gets a life-changing phone call. Before Brent and Wes died, they had signed up for a race of a lifetime—an ultra-marathon in beautiful New Zealand. Eva begs Angela to run the race with her in their husbands' place, and Angela finally agrees, hoping to finally understand her husband's choices.
Training is exhausting, and the race is even more demanding. Their journey grows more complicated by the presence of two men—Marc is Brent's best friend who is running the race with Eva and Angela, and Simon King is a writer who is covering their inspiring story. With every step, Eva and Angela must ask themselves questions that they haven't had the courage to ask before. As the women literally put one foot in front of the other, they wonder: Is it possible to find their way forward in hope?
My Thoughts
From the very first page of Lindsay Harrel's debut I was captivated by her beautiful writing style and the unique way she draws you into the heart of her characters! So to say I get excited about each new release from her is an understatement.
First we need to talk about this stunning cover! I think my jaw literally hit the floor when I saw it for the first time! The colors and the nods to New Zealand, where much of the book is set, were beautifully combined and I could stare at it for days!
As the book started we got to meet first Eva then Angela, sisters-in-law who we're both grieving the deaths of their husbands but in two uniquely different ways. I appreciated the way the author highlighted the fact that everyone handles grief in their own way, that it's not a one size fits all thing. I will say I didn't find myself connecting with either Eva or Angela, which is okay, you can't connect with every fictional character! But it did take away a little bit of what has captivated me so much with this author's previous books. Usually I'm deeply invested with her heroines and their emotions are like gut punches for me but that just wasn't the case with this one.
I loved that the story took us to New Zealand, I always love reading about that beautiful country and Harrel did a great job of describing the setting as the characters explored during their training and the race!
I liked both of the guys in Eva and Angela's lives, Marc and Simon. They both were very respectful of the women's emotions and allowing them the space to work through things.
I do have to say that the ending wasn't quite what I was hoping for. While the ultra-marathon was basically the main focus of the book when it came to the end of it I found it to be a little anti-climatic and I wasn't a big fan of how the relationships were handled as they went back to the US. The big time jump at the end didn't fully make sense and I felt like the relationships getting wrapped up in a nice bow without any actual talking about things just seemed a bit unrealistic.
Overall though the author's unique writing style shone through and I will be looking forward to her next book!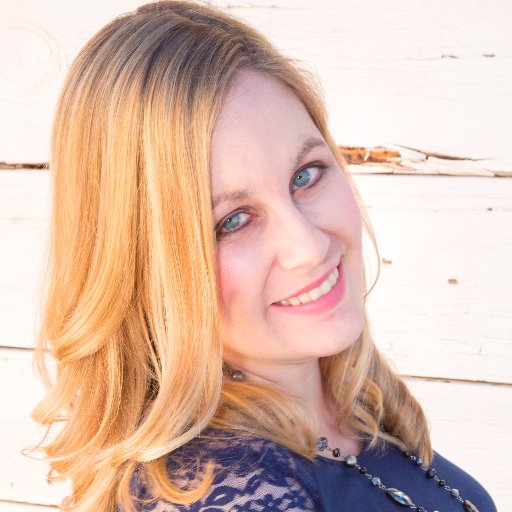 Meet the Author
Lindsay Harrel is a lifelong book nerd who lives in Arizona with her young family and two golden retrievers in serious need of training. She's held a variety of writing and editing jobs over the years and now juggles stay-at-home mommyhood with writing novels. When she's not writing or chasing after her children, Lindsay enjoys making a fool of herself at Zumba, curling up with anything by Jane Austen, and savoring sour candy one piece at a time. Connect with her at LindsayHarrel.com
I received a complimentary copy of this book from the publisher. I was not required to write a positive review. All opinions expressed are my own.