Greta Nilsson's trip west to save her ailing little sister, Astrid, could not have gone more wrong. First, bandits hold up her stagecoach, stealing all her money. Then, upon arriving in Fairplay, Colorado, she learns the man she was betrothed to as a mail-order bride has died. Homeless, penniless, and jobless, Greta and her sister are worse off than when they started.
Wyatt McQuaid is struggling to get his new ranch up and running and is in town to purchase cattle when the mayor proposes the most unlikely of bargains. He'll invest in a herd of cattle for Wyatt's ranch if Wyatt agrees to help the town become more respectable by marrying and starting a family. And the mayor, who has promised to try to help Greta, has just the candidate in mind for Wyatt to marry.
My Thoughts
I'm always excited when an author I like starts a new series and the fact that this was a marriage of convenience (my favorite trope) had me anxiously awaiting its arrival.
Wyatt was great and I loved the way he let Greta set the pace of things and was a true gentleman about it. I also admired the way that he didn't bat an eye over the fact that her little sister came with her and took time to form a relationship with her.
Greta had a caring heart which was evident in the deep love she had for her half-sister and the lengths she was willing to go to give her a better chance at life.
I will admit though that for most of the book I wanted to smack Wyatt and Greta's heads together and hope that knocked some sense into them. It was like they both were constantly waiting for the proverbial other shoe to drop and making assumptions about the other one even when they were clearly saying the opposite. They both had people in the past who hadn't treated them well and said things that they were letting affect their lives years later. In the end I was happy they worked things out but man they could have had such a richer relationship if they weren't always looking to give the other person an out. There were still some great moments between them though and those were my favorite parts! Astrid, the little sister, was hard to handle for sure and drove me crazy with the way she acted and the fact that she basically ran unchecked.
Overall this was an interesting start to the series and I'm definitely looking forward to the next books!
Meet the Author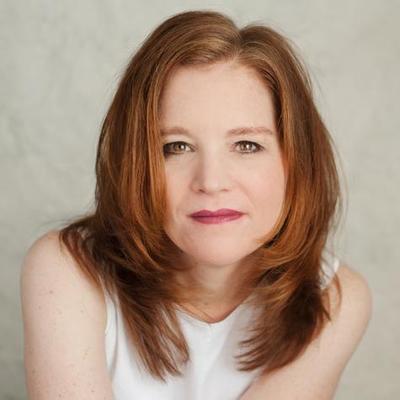 Jody Hedlund is the author of over 20 novels and is the winner of numerous awards including the Christy Award, Carol Award, and Christian Book Award. She received a bachelor's degree from Taylor University and a master's from the University of Wisconsin, both in social work. Jody lives in central Michigan with her husband, busy family, and five spoiled cats. She loves hearing from readers on Facebook and on her blog. Learn more at
www.jodyhedlund.com
.
I received a complimentary copy of this book from the publisher. I was not required to write a positive review. All opinions expressed are my own.