About the Book
Mentioned in the pages of the Septuagint but lost to history, the Book of the Wars has resurfaced, and its pages hold secrets--and dangers--never before seen on earth.
Tasked with capturing the ancient text, former Navy SEAL Leif Metcalfe is finally given command of his own team. But their best efforts are ruined when a notorious Bulgarian operative known as "Viorica" snatches the volume right out from under them.
Iskra "Viorica" Todorova is determined to use the book to secure the thing that matters most--freedom. But a series of strange storms erupts around the globe and the coming dangers foretold in the text threaten crops, lives--entire nations.
Though both are haunted by secrets of their past and neither trusts the other, Leif and Iskra must form an uneasy alliance to thwart impending disaster. However, the truth hidden in two-thousand-year-old words could unleash the storm of their own destruction.
My Thoughts
I was so excited when Leif Metcalfe (brother to my favorite Kendig hero Canyon) appeared in The Tox Files series and then kinda freaked out when I found out he was getting his own series! And while he hasn't upstaged his brother on my favorite's list I definitely loved Leif!
From the very first page the action sucked you in and really didn't ever stop. The team raced from one country to the next and we were drawn into the chase as they hunted the book and the other people trying to get their hands on it. Ronie Kendig knows how to keep her readers on the edge of their seats and I felt like I never know what was coming next! Every time I thought we had a chance to catch our breaths, something else happened and things were moving again!
I love how Ronie seamlessly weaves the spiritual and slightly mystical in with the action and the adventure. She takes vague references from Scripture and uses them to create fiction that almost makes you wonder if it is true.
I've already mentioned how great Leif was but honestly Ronie once again crafted a character that is an amazing hero who you can't help falling in love with. He's a tough as nails operator but he also has a soft side with the people he cares for.
My heart broke for Iskra and all that she had endured. As more pieces of her past were revealed I just wanted to go to battle on her behalf. I loved seeing her and Leif start to connect and work to bring down each other's walls. They both still have things to figure out but I can't wait to see their relationship progress!
Another of Ronie's strength's is creating team dynamics and making you care about a whole group of people. I enjoyed all of the members of the team and I hope we get to know each of them more!
In short this was another fantastic novel from Kendig and I am excited for book two!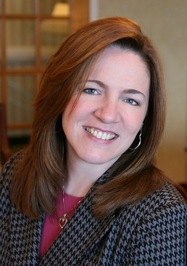 Meet the Author
Ronie Kendig is an award-winning, bestselling author of over twenty novels. She grew up an Army brat, and now she and her Army-veteran husband live outside New York City with their children and a retired military working dog. Ronie's degree in psychology has helped her pen novels of intense, raw characters. Visit her at
www.roniekendig.com
.
I received a complimentary copy of this book from the publisher. I was not required to write a positive review. All opinions expressed are my own.