About the Book
Pecca Gallegos moved to the tiny town of Walton, Georgia, to protect her son and escape the dangerous lifestyle that once defined her. When a series of strange circumstances evolve into threats, Pecca finds herself confiding in an unlikely ally--her stubborn patient.
Army veteran Colton Crawford is desperate to recover from the undiagnosed disorder that is ruining his life, and his instincts are on high alert when threats against his nurse and her son force him to take action. But Colton's involvement only ramps up the danger when he uncovers a family secret revealing that whoever is after Pecca is closer--and more deadly--than they realized.
With this suspenseful new story, Natalie Walters welcomes you once more to Walton, Georgia, where everyone knows your name--but no one knows your secret.
My Thoughts
While this author got of to a bit of a rocky start for me, I believe she is coming into her own and each book has been better than the last, with this one being my favorite for sure!
Pecca was a kind, and sometimes feisty character and the way she cared for others was beautiful to watch. I also really liked her son, Maceo. Often kids can be hard to get write in books but Walters did it exceptionally and I admired how he fought to overcome his handicap.
Colton was such a wonderfully broken hero and I loved watching him discover his new purpose after being sidelined by his movement disorder. The protective care he had over Pecca and the way he championed Maceo endeared him to me even more!
The romance was sweet and I loved watching as it slowly built into a beautiful relationship!
It was fun seeing how Charlie and Lane (from book one) had fared since their story and the guys from D-wing were a hoot for sure!
The mystery angle was very expertly woven into the story and while I did guess some of the ending there were still twists that surprised me!
All in all this was a wonderful book and a great way to end the series! I'm looking forward to what this author has in store for us next!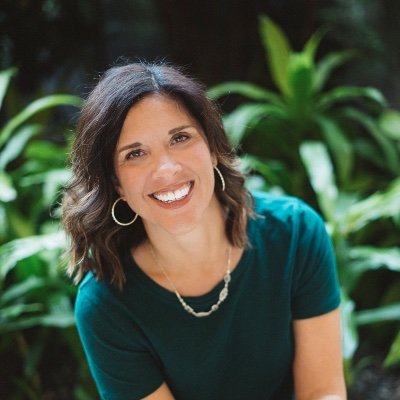 Meet the Author
Natalie Walters is the author of Living Lies and Deadly Deceit. A military wife of 22 years, she currently resides in Hawaii with her soldier husband and their three kids. She writes full-time and has been published in Proverbs 31 magazine and has blogged for Guideposts online. In addition to balancing life as a military spouse, mom, and writer, she loves connecting on social media, sharing her love of books, cooking, and traveling. Natalie comes from a long line of military and law enforcement veterans and is passionate about supporting them through volunteer work, races, and writing stories that affirm no one is defined by their past. Learn more at www.nataliewalterswriter.com.
I received a complimentary copy of this book from the publisher. I was not required to write a positive review. All opinions expressed are my own.