About the Book
Wealthy Arabella Lawrence flees to British Columbia on a bride ship still wearing the scars of past mistakes. One of the few single women in the boomtown, she immediately has suitors, but she is determined not to find herself trapped again by a poor choice.
Vying for her hand are two very different men. Lieutenant Richard Drummond is a gentleman in the Navy and is held in high esteem. Peter Kelly is the town's baker and has worked hard to build a thriving business. He and Drummond not only compete for Arabella's affections, but clash over their views of how the natives should be treated in the midst of a smallpox outbreak.
As Arabella begins to overcome her fears, she discovers someone in dire need--a starving girl abandoned by her tribe. Intent on helping the girl, Arabella leans on Peter's advice and guidance. Will she have the wisdom to make the right decision or will seeking what's right cost both her and Peter everything?
My Thoughts
I have been a Jody Hedlund fan since almost the beginning of her writing career and I have to say this series is fast becoming a favorite of mine! After loving A Reluctant Bride and getting to meet Arabella in that book I was more than I little excited to dive into this one! So much so that I finished it less than ten hours after starting despite having work and volunteer obligations-I literally read it every spare second I had! This is one of those books that is just a pure joy to read from start to finish and it was everything I was hoping it would be!
I really liked Arabella and it was good to finally find out what had happened in her past. While to an outsider it would seem like she lived a charmed life, the way she was controlled and the things she had done to her broke my heart. I loved watching her blossom as she finally had space to discover who she really was and actually dream about a life she could find joy in. Despite her upscale upbringing she had a tender heart and was willing to try and do things that many could, and did, consider below her station.
And Pete, gosh I loved Pete! From the moment he showed up on the page I knew he was going to be a hero to root for! His self-assured charming ways endeared him to me immediately, especially since he also had such a kind, generous, and selfless heart! His confidence as he pursued Arabella had me smiling so much as I read and while I understood the reasons she felt she couldn't have a relationship with him I couldn't wait for her to realize how wrong she was! The two of them together were just so perfectly sweet and natural and everything each other needed! Pete was also a man of integrity, which I loved. He never made any secret about the mistakes he had made in the past and his determination to never make them again. And he never stooped to the lieutenant's level of underhanded ways in the battle to win Arabella's love.
Basically this book was absolutely wonderful and I couldn't have loved it more!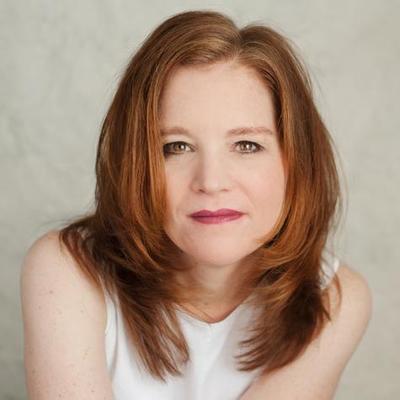 Meet the Author
Jody Hedlund is the author of over twenty historicals for both adults and teens and is the winner of numerous awards including the Christy, Carol, and Christian Book Award.
Jody lives in central Michigan with her husband, five busy children, and five spoiled cats. Although Jody prefers to experience daring and dangerous adventures through her characters rather than in real life, she's learned that a calm existence is simply not meant to be (at least in this phase of her life!).
When she's not penning another of her page-turning stories, she loves to spend her time reading, especially when it also involves consuming coffee and chocolate.
I received a complimentary copy of this book from the publisher. I was not required to write a positive review. All opinions expressed are my own.