About the Book
Dismantled centuries ago, the sword of Goliath is still rumored to thirst for its enemies' blood. Cole "Tox" Russell only wants to begin his life with Haven Cortes, but he must first complete a final mission: retrieve that sword and destroy the deadly Arrow & Flame Order.
The AFO, however, is determined to claim the sword. Wielding their father's life over Tzivia and Ram Khalon, they threaten to expose Ram's long-held and dangerous secret while demanding Tzivia locate the sword. With the Wraith team slowly being torn apart, things only worsen when Mercy Maddox, a new operative, emerges with the stunning news that the sword is tied to both Ram's secret and a string of unsolved serial murders.
Tox, Ram, and the others are forced to set aside fear and anger to focus only on the enemy. No matter the cost, Wraith must stop or take the enemy down with them.
My Thoughts
I'm writing this immediately after finishing this book, which may not be the greatest idea but I needed to get my thoughts down before I could move on with life.
This book. This series. This author. I've been a Ronie Kendig fan since day one and I've faithfully read each and everyone of her romantic suspense novels. And each and every time she blows me away. This Tox series was a little different than her other ones in that it focuses on one main character throughout the series. So I'm going to keep this spoiler free for those who haven't read books one and two, which is why I may be a little vague.
I'm sitting here typing this out just minutes after reading the final page and I'm honestly wrecked. My heart and emotions still haven't returned to normal and there are still tears on my face. It takes skill to write a fast paced suspense that also can make you feel all the feels, and it is a skill Ronie Kendig has by the bucketful!
I have loved getting to know this whole cast of characters, Tox and his team, Haven, Tzivia, and so many others. Each one is unique and masterfully written and throughout the book you get to see more and more of what makes them tick until you feel like they're not just fictional characters but actul people. I really liked how this book gave more of Ram's story since he's one of my absolute favorite team members, though they're all pretty awesome!
Every second of this book was brilliant and it got to the point that I could barely stand to put it down!
A fitting conclusion to a series that was absolutely amazing from start to finish. You absolutely need to read them if you enjoy suspense with a little romance-but definitely make sure to start at the beginning or you may be a little lost! These books are a little on the long-side and there are countless characters but once you are inside the pages it doesn't feel like that at all and you get totally sucked into the epic story.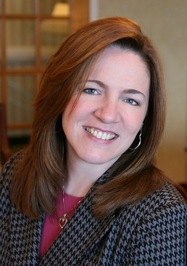 Meet the Author
Ronie Kendig is an award-winning, bestselling author of over twenty novels. She grew up an Army brat, and now she and her Army-veteran husband live a short train ride from New York City with their children and a retired military working dog. Ronie's degree in psychology has helped her pen novels of intense, raw characters. Visit her at
roniekendig.com
.
I received a complimentary copy of this book from the publisher. I was not required to write a positive review. All opinions expressed are my own.