About the Book
A fierce elite guard. A loyal lady in waiting. They must work together to save three princesses from certain death.
On the verge of dying after giving birth to twins, the queen of Mercia pleads with Lady Felicia to save her infant daughters. With the castle overrun by King Ethelwulf's invading army, Lady Felicia vows to do whatever she can to take the newborn princesses and their three-year old sister to safety, even though it means sacrificing everything she holds dear, possibly her own life.
Gravely wounded in battle and knowing all is lost to his enemy, the king of Mercia tasks Lance, one of his fiercest elite guards, to protect his family along with keys to an ancient treasure. As Lance makes plans to sneak the princesses out of the capital city, he doesn't need or want Lady Felicia's help.
With the dark enemy in pursuit, Lance and Felicia must put aside their differences to outrun King Ethelwulf and prevent him from killing the princesses. In a desperate attempt to hide the young girls, Lance and Felicia agree to a marriage of convenience, a decision that will change their lives—and hearts—forever.
My Thoughts
This little novella got started with a bigger bang than I anticipated and the story just kept moving right till the end! My heart was racing as Lance and Felicia fought to keep the princesses safe from those who chased them! I greatly admired the way they both thought nothing of sacrificing everything to protect the rightful heirs to the throne! I really liked both of their characters and enjoyed seeing their relationship develop.
Hedlund created a great story world and perfectly set up the books that are coming in this series! I definitely recommend reading this first so you can see how everything gets started! I'm looking forward to reading each of the princesses stories and seeing how the story will end!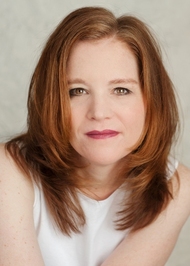 Meet the Author
Jody Hedlund is the author of over twenty historicals for both adults and teens and is the winner of numerous awards including the Christy, Carol, and Christian Book Award.
Jody lives in central Michigan with her husband, five busy children, and five spoiled cats. Although Jody prefers to experience daring and dangerous adventures through her characters rather than in real life, she's learned that a calm existence is simply not meant to be (at least in this phase of her life!).
When she's not penning another of her page-turning stories, she loves to spend her time reading, especially when it also involves consuming coffee and chocolate.
I received a complimentary copy of this book from the author. I was not required to write a positive review. All opinions expressed are my own.