About the Book
Robin Windsor has spent much of her life under an assumed name to avoid association with her infamous parents. She thought she'd finally found sanctuary running her used bookstore in quiet River City, Michigan. But when she receives an eerily familiar book in the mail on the morning of her father's scheduled execution, Robin is thrown back to the summer she met Peter Flynt, the perfect boy who ruined everything. Why would Peter be making contact now? And why does she have a sinking feeling that she's about to be exposed all over again?
With evocative prose that recalls the classic novels we love, Erin Bartels pens a story that shows that words--the ones we say, the ones we read, and the ones we write--have more power than we imagine.
My Thoughts
I love trying new authors, hoping to stumble on a new favorite! This book was a complete gamble for me but with a cover like this how could anyone resist?! Seriously this cover is the stuff every book lover dreams about!
Sadly the story inside just wasn't my cup of tea and I didn't end up finishing. The writing was well done and had a similar feel of some classics that I've read! There was a lot of death talk and it just was a little too far on the dark side for me. That being said I know that this book will be just the book for many readers and if it sounds like it might be up your alley please don't take my word for it and go check out some other reviews!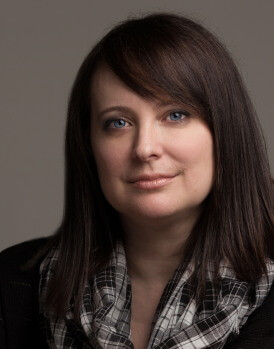 Meet the Author
Erin Bartels is the author of We Hope for Better Things and has been a publishing professional for 17 years. A freelance writer and editor, she is a member of Capital City Writers and the Women's Fiction Writers Association and is former features editor of WFWA's Write On! magazine. Her short story "This Elegant Ruin" was a finalist in The Saturday Evening Post 2014 Great American Fiction Contest. She grew up in the Bay City, Michigan, area and has spent much of her life waiting on drawbridges. She lives in Lansing, Michigan, with her husband, Zachary, and their son. Find her online at
www.erinbartels.com
.
I received a complimentary copy of this book from the publisher. I was not required to write a positive review. All opinions expressed are my own.