Raised in an isolated abbey, Lady Maribel desires nothing more than to become a nun and continue practicing her healing arts. She's carefree and happy with her life…until a visitor comes to the abbey and reveals her true identity as one of the lost princesses.
When he was a young boy, Edmund Chambers helplessly watched King Ethelwulf murder his family. Edmund escaped and has lived in the abbey ever since, uniquely trained to work with wild animals. Secretly, he loves Maribel and desperately hopes she doesn't complete her holy order vows.
When King Ethelwulf's army arrives at the abbey to capture Maribel, she flees with Edmund across the desolate Highlands in an attempt to reach Adelaide's rebel army. Edmund can no longer hide his love, but can Maribel give up her dreams of becoming a nun to love him in return?
My Thoughts
I think this is my favorite of the series so far! I liked Maribel a bit more than Adelaide (not that anything was wrong with Adelaide it was just qualities that made her a good leader are also qualities that sometimes rub me wrong in heroines). I loved Maribel's desire to help everyone, even if she was a little laser focused at times. Edmund was a great hero, he had more of a quiet strength and his ability to communicate with animals was kinda cool. I felt bad for him as he wrestled with loving Maribel even though it looked like it was doomed to be unrequited but I also admired the way he didn't force his feelings on Maribel. Even though it was torture he'd rather live with the pain than take her away from what she thought she wanted.
It was fun to see Adelaide and Christopher again and to see them get one step closer to defeating the evil king! Can't wait to get the end of the story and meet Emmeline!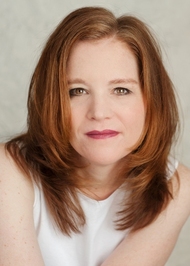 Meet the Author
Jody Hedlund is the author of over twenty historicals for both adults and teens and is the winner of numerous awards including the Christy, Carol, and Christian Book Award.
Jody lives in central Michigan with her husband, five busy children, and five spoiled cats. Although Jody prefers to experience daring and dangerous adventures through her characters rather than in real life, she's learned that a calm existence is simply not meant to be (at least in this phase of her life!).
When she's not penning another of her page-turning stories, she loves to spend her time reading, especially when it also involves consuming coffee and chocolate.
I received a complimentary copy of this book from the author. I was not required to write a positive review. All opinions expressed are my own.